CNC Machine Maintenance
Multiple Topology Errors on Hardinge Bridgeport 828D
Posted on 7th December 2016
A testing job this week, multiple topology errors on a Hardinge Bridgeport 828D machine, after the drive and cables had been tested and proven and a suspect encoder had been replaced, we were called to assist in the diagnosis of the fault.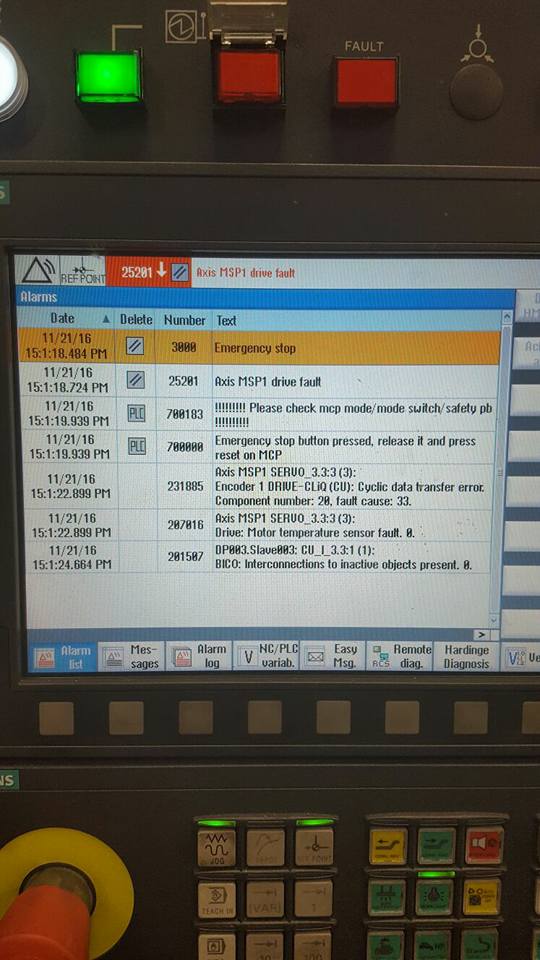 After investigation we found the SMI module on spindle motor to be faulty and not communicating to the drive.
After replacing SMI module (picture 3), downloading SMI data and re teaching spindle orientation (M19 position) the machine was returned back to production and a very happy owner!
---
KEYWORDS: cnc machine maintenance, cnc machine repairs, cnc control, control cnc services, worcestershire cnc repairs, midlands cnc repairs, encoder repairs, CNC diagnosis and repairs, cost effective, hassle free, maintenance, fully inclusive service packages, control and drive specialists, on site services, Hardinge Bridgeport 828D